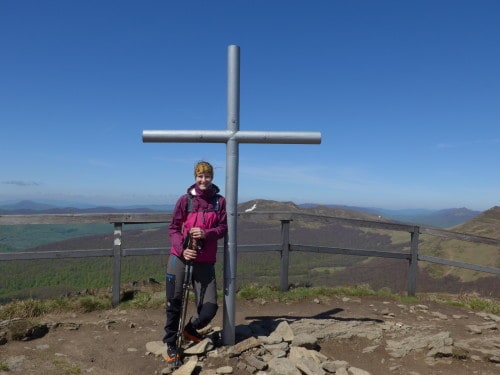 Trail Maiden is a place for everyone who loves mountains, hiking and discovering "old" paths anew.
I'm a nature powered girl who loves everything outdoors related. My primary passion is hiking and backpacking and all my adventures are powered by the motto: "Old paths – new adventures".
My blog is a place where I share my knowledge on hiking and backpacking. I want to help you if you are just starting your adventure in the outdoors or trying to enrich your skills and knowledge. I'm creating a reliable platform where you find all the necessary and valuable information without hours of net browsing.
My goal is to share the most important knowledge, tips and "words of wisdom" which will help you prepare for your own great adventures.
I always loved mountains but the real outburst happened in 2014 when I visited Alps. There 2000 meters above sea level I heard "the call" and since then mountains and hiking are the main thing I think about. The idea for a blog itself was born after couple of my "expeditions" when I realized how much you need to know to be safe, prepared and enjoy the outdoors. I decided to share my experience to support all other hiking lovers.
Join the adventures and follow me on Instagram, Twitter, Facebook and Pinterest!