I think you'll agree when I say that the perfect hiking day is the one with the pure, blue sky, warm sunshine and a delicate breeze. At least for most hikers.
I know what you're thinking.. and you're right!
No matter how hard you try avoiding hiking in the rain it eventually happens. Sooner or later we all find ourselves soaking wet, fighting with pouring rain. It's inevitable but it doesn't have to be totally miserable.
There is a number of ways you can prepare yourself for hiking in the rain and make this experience as painless as possible.
In today's post I am showing you exactly what you need and how you can prepare for wet weather conditions.
Trip preparation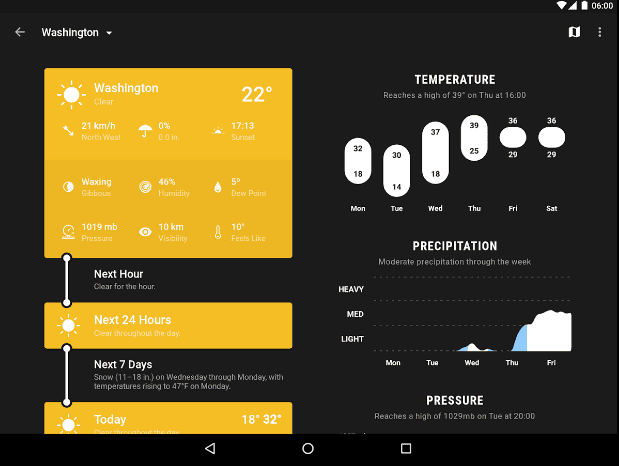 Good preparation and planning are vital regardless if you're hiking in summer or in autumn. There is a list of things you should always remember to do before you leave:
Check the weather – especially if you know you'll be hiking in the the rain it is important to know exactly when it's going to rain and how strong it will be. Additionally being aware of possible storms is something that might save you a lot of trouble and stress.
You can check the weather before you leave on-line using e.x. mountain-forecast.com and/or take it with you in a form of an app. Good application is Weather Timeline.
Take your ten essentials – go through your ten essentials and check if you have all the necessary items that you should always carry with you. The whole set doesn't weigh a ton but provides you an extra safety in case something happens.
Choosing a trail
If you're planning a trip and you know you'll be hiking in the rain choose a trail that will be best for an upcoming weather conditions.
When hiking in the wet avoid rocky and technically demanding trails with a lot of slippery surface. Try to choose a trail with tree coverage and relatively wide paths. Also plan your days around shorter trails – prolonged hiking in wet weather can be tiring so take that into consideration. Be aware of any steep ascends or descends where the surface can become unstable and slide down.
If you're on a longer backpacking trip the only thing you can do is to take extra care when hiking through demanding terrain and make sure you pay good attention to the trail and it's conditions.
Taking proper clothing
When hiking in the rain having a proper clothing is probably the most important thing. It will protect you from water, keep you warm and ensure maximum comfort.
In wet weather conditions you should always stick to a layer system – base layer, insulation layer, outer layer. Using this setup you'll be able to regulate your body temperature and adjust to weather conditions as well as your level of activity. Remember that the fact you're hiking in colder, wet weather doesn't change the fact that you still sweat. The risk of overheating and getting all wet from the inside is real. Control your activity level, shed layers, rest and ventilate – do the above to manage your "inner climate".
When it comes to layer specification I recommend the below:
Base layer – made of synthetic materials or merino wool. I personally prefer merino – it doesn't transport the moisture away as effectively as synthetic but it keeps you warm even when it's wet. This feature won me over as no matter how hard you try you will eventually get wet in one way or another and then staying warm becomes a priority.
Insulation layer – there is a number of options here: fleece, wool, synthetic fibers. All of which will do the job of trapping warm air and keeping you nice and toasty. Typically fleece and wool are heavier than synthetic insulation and little trickier to pack. I personally choose mid layers made of Primaloft like Arcteyx LT Atom – it's light, warm, packable, breathable and even has a DWR coating which will keep you during light drizzle.
Outer layer – here the choice seems to be endless. There is a multitude of materials and models available. Not to get completely overwhelmed I recommend focusing on couple of main features:
Pit zips – very important for enabling ventilation and proper temperature management
Elastic draw cord hem
Wrist area regulation
Adjustable hood
Light and packable
As breathable as possible
To be fair and honest the outer layer will get wet sooner or later. Its main goal is to keep you warm by trapping warm air and protecting you from wind. That's why it's important it possesses the above features which enable good temperature control.
To save you some headache I prepared an overview of the best rain jackets to pick from for hiking this rainy fall:
Best Hardshell Jackets of 2016
Rank

#1

#2

#3

#4

Product



OR Aspire Jacket




Marmot Precip Jacket




Patagonia Torrentshell Jacket




Arc'teryx Alpha SV

Price
$150 - $215 online
$50 - $110 online
$84 - $130 online
$350 - $540 online
Rating
Pros
- ventilation
- durable
- comfortable
- all rounder
- affordable
- packable
- breathable
- highly functional
- affordable
- packable
- breathable
- functional
- lightweight
- good fit
- very good hood
- great quality
Cons
- pricey
- heavier & bulkier
- not that durable
- not really stylish
- less comfortable
- not really stylish
- expensive
- noisy material
Weight (oz)
13.7 oz
11.4 oz
11.3 oz
11.5 oz
Waterproof rating
30,000mm
10,000 mm
20,000 mm
GORE-TEX® Pro standard
When it comes to rain pants I would recommend getting a pair for cold, wet weather hikes when you really need to stay warm. In other, not that cold conditions wearing rain pants might be too warm and leave you overheating. Wearing normal softshell hiking pants or your tights is good enough as they will dry quite fast.
Read More: Hiking Outfit – Clothing for 3 Season Hiking and Backpacking
Hiking shoes – waterproof or not?
My recommendation for is to use light footwear which drains well and dries fast. This type of shoes will be considerably lighter when wet which reduces your energy exertion. Trail running shoes or light hiking shoes will dry considerably faster than leather boots or shoes with waterproof liners/structure.
I know this kind of advice might be little counter intuitive especially when we're bombarded by big companies' waterproof footwear marketing. This type of shoes might be good for one day hikes – they will keep your feet dry for that long. However if you plan on hiking in the rain for a prolonged period of time such footwear won't do much. Either it'll start leaking or your feet will get wet from lack of ventilation inside the shoe.
An interesting, light option for keeping your feet dry when wearing non-waterproof footwear is using waterproof socks. It's much cheaper and lighter solution than completely waterproof shoes and it works quite well. The socks I'm using have an outer membrane which is completely waterproof and inner liner made of merino wool which provides maximum comfort. I typically wear additional thin synthetic socks to prevent any risk of blisters as the waterproof socks are little loose.
When it comes to socks I recommend wearing merino wool socks or mixed fiber socks. Socks with merino will keep your feet warm even if they're wet.
The last piece of gear which is very useful (not only in rainy weather) are gaiters. These guys will keep any kind of mud or debris out of your shoes and provide additional protection against water running down to your shoes.
When hiking in the rain you need to pay special attention to your feet. Wet feet and socks and constant rubbing may quickly lead to painful blisters. To avoid that make sure dry your feet completely over night and apply some kind of lubricant to prevent rubbing. Always have your blister first aid kit with you to act as soon as you feel any discomfort.
Get the FREE Step by Step Guide toEffective Blister First-Aid!
---
Learn how to quickly and effectively take care of blisters and treat them like a pro.
Keep your gear dry
In order to keep the inside of your pack nice and dry use a bag liner. A nice, big trash compactor is the best for this purpose – it's light, totally waterproof, cheap and easy to replace. Just line your backpack with it and stuff your gear as you usually do.
Additionally pack your dry clothes, electronic devices etc. into separate dry bags or Ziploc bags for additional protection.
Keep in mind to put any items you use often outside your pack so that you reduce the risk of opening the backpack too often and getting your gear wet. Pack those items in a waterproof bag and keep it in the outside mesh pocket for ease of access.
Food and Hydration
Especially in wet weather conditions it is important to remember to eat and drink regularly. Very often hikers forget to do that focused on fighting with the elements.
Keeping stable levels of energy and hydration is vital to avoiding hypothermia which is a threat not only during cold weather. Take regular breaks finding some shelter and drink and snack regularly. The best are small, high caloric foods like bars or trail mix of any kind – they're easy and fast to eat. For hydration I personally use and recommend a water reservoir which enables me to drink without taking my backpack off.
Trekking poles
I strongly recommend using trekking poles on all your hikes but they're especially useful when it comes to tricky situations. When hiking in the rain very often you need to hike through puddles of mud and slippery parts of the trail. Trekking poles are a vital when dealing with these and other obstacles. Whether traversing tricky, wet slopes or making your way on the ridge – trekking poles are invaluable.
Hiking umbrella?
I must admit I personally never used a hiking umbrella. There are a number of advantages of this solution – it keeps you dryer than just a jacket alone, it can serve as a shelter during stops or additional protection at a campsite. It can be used hands free so you can still use your poles. However it is mostly useful on trails where vegetation is not too dense. On narrow, woody paths it won't work too well. Nevertheless it's definitely something you might want to try.
Hiking in the rain? It's all in your head!
Apart all of the above the most important thing to bring along is a proper attitude. When you know you can keep yourself warm and afterwards dry properly all you can really do is enjoy the hike and embrace the weather. Nothing lasts forever and so does crappy, rainy weather so do your best to prepare yourself and open yourself to the new type of experience. There is nothing better than memories of the most terrible conditions you hiked in and the knowledge you made it! It's important to experience nature from every perspective and in all it's diversity. In the end we're not made of sugar and with little preparation and practice we can enjoy every hiking weather.
OVER TO YOU – WHAT ARE YOUR TIPS FOR HIKING IN THE RAIN? DID I MISS ANYTHING? LET ME KNOW IN THE COMMENTS, TWEET ME OR WRITE ME ON FACEBOOK!
Disclosure: If I like a product and that product has an affiliate program, then I will link to that product using an affiliate link. Using an affiliate link means that, at zero cost to you, I might earn a commission on a product if you buy something through my affiliate link.